Welcome to One Florida Bank, your neighborhood community bank. We know the value of personal relationships and banking with a sound financial institution. At One Florida Bank, you will always know your banker by name as they live and work in the community. Financial strength, and exceptional personal service, is what our clients expect when choosing the right financial institution. When you know your banker and your banker knows you, our goals are One.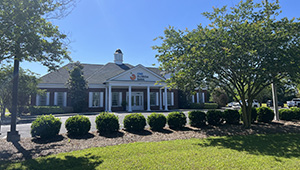 One Florida Bank – Chipley Branch Information:
Address:
1385 Main Street
Chipley, FL 32428

Phone:
850.415.6870

Hours of Operation:
Monday-Friday: 8:30 a.m. - 5:00 p.m.

Drive thru, ATM, Safe Deposit Box available. 


For directions and more information visit our branch's Google page